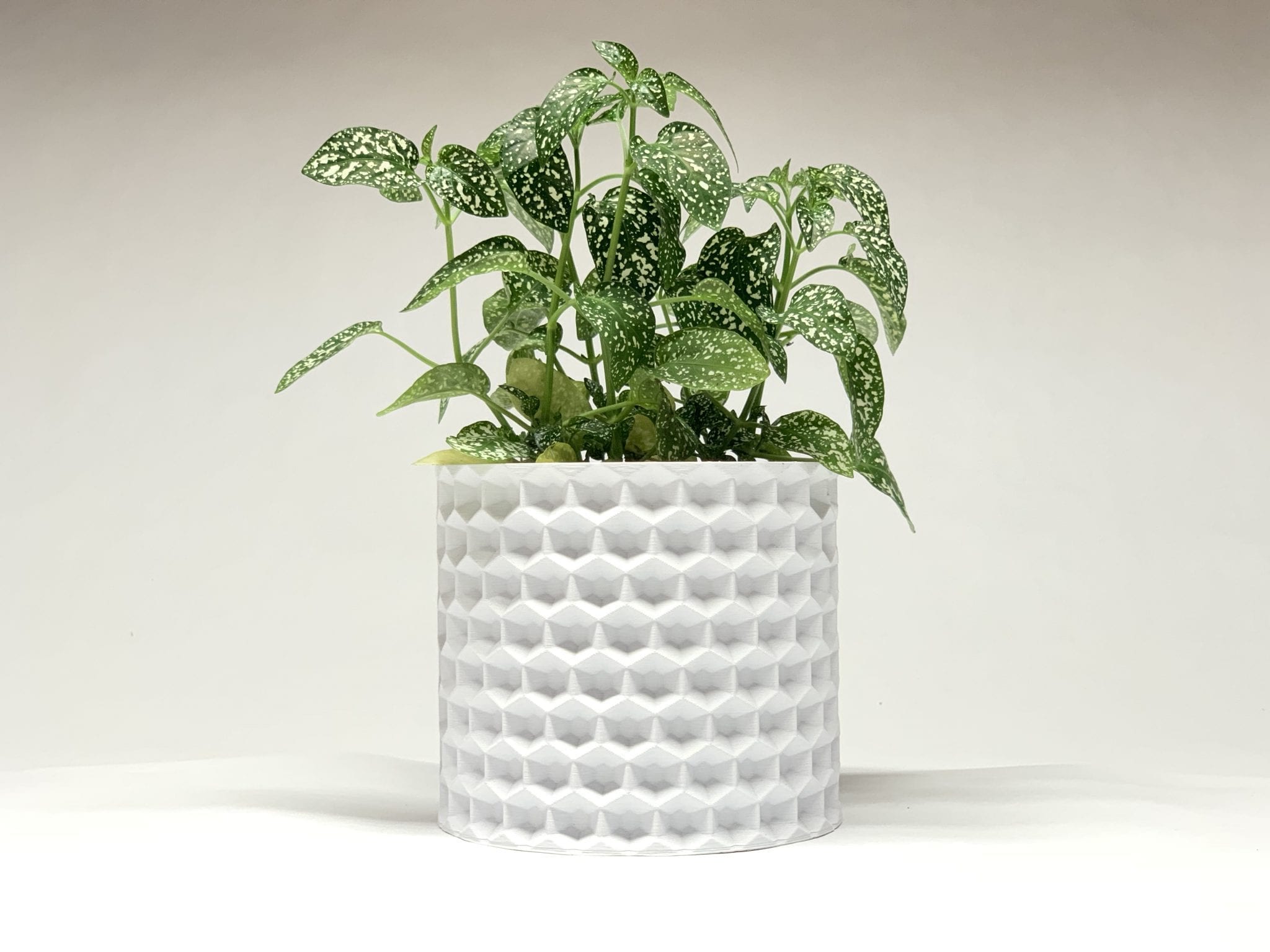 Unique Planters
Tech Intrigue is constantly trying to develop new and interesting items. With that comes challenges in creating unique products that maintain some of our most coveted traits, quality and durability. Our newest product, the Queen Bee, maintains our vision of unique, durable, quality products. We take pride in all of our unique planters, take a look around and let us know what you think.
The Queen Bee
The Queen Bee artisan planter took hours of digital manipulation to create a dynamic display of seemingly endless beauty. The polygonal pattern repeats around the core of a cylinder, while a center extrusion gives it depth for an interesting view from any angle.
Checkout our listing on our site here, or on Etsy if that's your style.